Welcome to Locksmith Union City NJ home page! We're a trusted, family owned business that proudly serves Union City, New Jersey and surrounding area for over 15 years. As a licensed locksmith company, we're obligated to hire only the most experienced technicians in the locksmithing business. They are all ready for your call 24 hours a day, and qualified for any auto, home and commercial locksmith work you might have for them to do. To succeed in this business, you have to be as fast as you can. Our 24 hour locksmith in Union City, NJ, can be at your place of choice within 20 minutes or less (depending on the traffic). Most of our services can get done on site, so whether you're locked out of your condo or in need of a quick lock change service, you can count on us to deliver it FAST! 551-888-3386.
Locksmith Union City NJ Services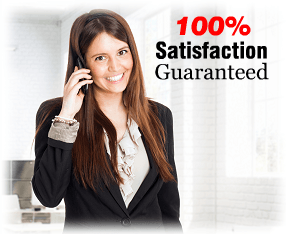 We offer a wide range of locksmith services, both in the residential and the automotive field. Our team can make a transponder car key or repair your house lock, as long as we provide your complete satisfaction within the process. We have all kinds of clients in the Hudson County area. The Union City locksmith team can pop locks if you are locked out of a car, rekey locks at your home or perform a lock change at your office! At Locksmith Union City NJ, the technicians possess all the tools for any type of job you might have for them. We have automotive locksmith experts on staff that can open your vehicle door within less than a minute! They can also remove broken keys from the ignition if it's stuck inside! Basically, every car locksmith solution is just a call away..
From North Bergen To Hoboken!
The Locksmith Union City NJ's units can be quick as a flash! Our technicians can be anywhere in Hudson County, New Jersey within 20 minutes of your first call, emergency or not. From the north side of West New York, Guttenberg and North Bergen, down to Jersey City and Hoboken, there is nowhere we wouldn't go to help people when they need us most! Call 551-888-3386 today to find out if where is the locksmith near you!
Residential And Business Locksmith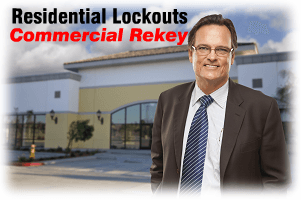 Our ?Union City NJ locksmith can handle any job in the business or residential locksmith field. He can help you with a keypad locks installation, safe picking, home lockouts and every other type of lock or key need you may have. At Locksmith Union City NJ, we want your business and welcomes your questions with open arms! We are proud of our reputation for friendly service and affordable locksmith prices.
Here is a short list of some services and products we can deliver:
Home door unlock.
Changing locks.
Lock rekey service.
Safe locksmith unlocks.
Install window locks.
Emergency Locksmith Services
Locked out of your home? You can enjoy our emergency locksmith services throughout Union City and surrounding areas. We're open 24 hours, any day of the year for your convenience. There is no job too small or too big for Locksmith Union City NJ's expert. He can come to you late at night or on the weekend for any type of job! Whether you need a car lockout service, or to change locks at your condo door, we'll be available around the clock!
Superb Customer Service
It is well-known that at Locksmith Union City NJ, we guarantee great customer service. Our standards are high and your safety is above all. In addition to our state of the art equipment, we carry a huge lock stock for different clients demands. This stock allows us to offer you the lock and key service that fits your needs and budget. Join our loyal customers who leave their safety issues to the best locksmiths Union City NJ has to offer! We thank our many clients and promise to take care of their needs for many years to come. You can be sure that we have the knowledge for your problem's solution.
Locksmith Union City NJ's owner: "Trust us, we'll handle your problems the best way there is."
19$ Service Call
With unrivaled prices and reliable locksmith service, you can rely on us for all of your locksmithing and roadside assistance! At Locksmith Union City NJ, we have a 19$ service call fee policy. Sometimes, the technician can't estimate the job over the phone. That is why we charge only 19$ to come see for ourselves what is the job you need, and price it with an exact information. Only if you see fit, the locksmiths will provide you with the mobile services you need. So call Locksmith Union City NJ at a time that fits you best!